Dr. Zoran Aleksic answers some of the

most Frequently Asked AMD Screening Questions.
DISCLAIMER: Always follow the advice of your medical professional.
What is Age-Related Macular Degeneration?
---
Age-related Macular Degeneration or AMD is a disease that affects the macula, the centre of the retina, due to your age. Because it affects the macula, AMD affects the patient's central vision. AMD can sometimes make it difficult to read, drive, or perform other daily activities that require fine, central vision. Watch this video below, where optometrist Rianda Gilliland explains AMD: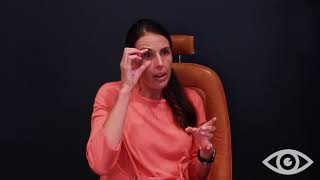 ---
Are there different kinds of AMD?
---
Yes. There are two kinds of AMD. Dry AMD affects about 90% of those with the disease. Wet AMD affects about 10% of those with the disease.
---
What is Dry AMD?
---
If your doctor looks at the back of the eye and it looks like metal that has been beaten, this is Dry AMD. This essentially means that the macula has dry spots on it. Although there is nothing really that can be done about this, this condition does not get worse over time and for this reason patients should not worry as it is a condition that can generally be lived with quite easily.
---
What is Wet AMD?
---
On the other hand, Wet AMD occurs when fluid accumulates in the macula due to age. This fluid causes vision to be distorted, even with a patient's best corrected glasses. The back of the eye can be scanned to ascertain how much fluid is in the macula; fluid which will then need to be eliminated. Photograph of a healthy eye: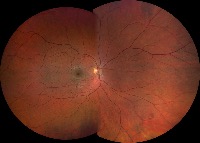 Photograph of an eye with wet-AMD:
---
Who Is at Risk for AMD?
---
You are more likely to develop AMD if you:
eat a diet high in saturated fat (found in foods like meat, butter, and cheese)
are overweight
are over 50 years old
have a family history of AMD
Having heart disease is another risk factor for AMD, as is having high cholesterol levels. Caucasians also have an elevated risk of getting AMD.
---
How is AMD Diagnosed and treated?
---
During an eye exam, an ophthalmologist may use an Amsler grid for diagnosis. This helps the patient to see any blurry or blank spots in their field of vision. Using a special lens, the ophthalmologist can also examine the inside of the eye to see if there are changes in the retina and macula. Dilating eye drops will be administered into the eye to widen the pupil, allowing the ophthalmologist to look through the special lens. An Ultra-wide field camera can also be used to obtain a detailed image of the macula without having to dilate the pupils. A Fluorescein Angiography may also be done by the ophthalmologist to assess the retina. In this case, fluorescein, a yellow dye, is injected into a vein in your arm. Then the dye travels through your blood vessels. As this happens, a special camera photographs the retina. This detects whether or not abnormal new blood vessels are growing under the retina. Optical coherence tomography (OCT) is another way to look closely at the retina. In this case, a machine scans the retina and provides highly detailed images of the retina and macula. Watch this Video by the American Academy of Ophthalmology, which explains Fluorescein Angiography for AMD: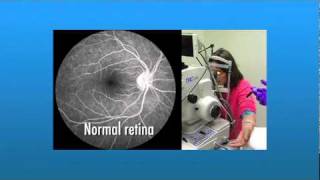 ---
Dry AMD treatment
---
Right now, there is no way to treat Dry AMD. That being said, people with drusen (deposits under the retina) or serious vision loss could benefit from taking a certain combination of nutritional supplements. Studies have shown that people can slow the progression of Dry AMD if they take the following vitamins and minerals daily:
Vitamin C (500 mg)
Vitamin E (400 IU)
Lutein (10 mg)
Zeaxanthin (2 mg)
Zinc (80 mg)
Copper (2 mg)
---
Wet AMD treatment
---
Anti-VEGF drugs are used to treat Wet AMD. This treatment helps to reduce the number of abnormal blood vessels in the retina. It also slows any leaking from blood vessels. This medicine is delivered to your eye through a very slender needle. After performing all ARMD diagnostic tests, the ophthalmologist will be able to choose the best treatment protocol which is based on what is recommended by leading retinal societies from around the world. It is very important to have a regular tests to monitor the disease, so that progression of disease can be minimised if it is in the early stages of development. Watch this Video by the American Academy of Ophthalmology, explaining Anti VEGF Treatment for AMD: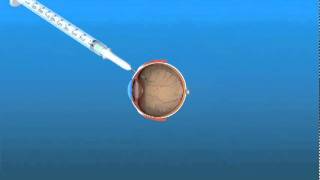 ---
What should one expect afterwards?
---
It is important to note that the patient must not expect their vision to improve or be cured immediately, as this initial procedure needs to be done three times over a period of three months for progression to start showing.
---
How can I learn more about AMD?
---
Want to know more about AMD? Book a consulation with Dr. Zoran Aleksic here. or Visit our informational page here. or Read our AMD blog post here. or Watch our AMD video below: What is AMD: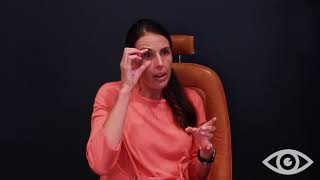 ---
---